WHO CAN RECEIVE AN ALERT?
Active EMMA users inside groups selected by the alerting Admin will receive an alert when they have the app downloaded on their device or when they are setup to receive text messages.
HOW DO I GET BACK TO THE MAIN EMMA SCREEN?
If you have pressed the "3-Bar Menu" in the app, you can get back to the main home screen (map) by pressing "Map". 
EMMA Users with permission to do so and EMMA Administrators. Please contact your EMMA administrator if you have questions about your EMMA user permissions.
HOW DO I LOG OUT OF EMMA?
SMARTPHONE OR MOBILE DEVICE
Go to the top left corner where the "3-Line Menu Icon" is shown and select Logout.
PC, LAPTOP OR CHROMEBOOK DEVICE
Go to the top right corner where your Username is shown and click on your name.  Select Logout.
HOW OFTEN WILL I RECEIVE ALERTS FROM EMMA?
You will receive alerts when you have downloaded the app and/or are logged into your EMMA Admin (www.emmaadmin.com) user account and your group is selected, and a message or event is sent to this group.
IF I'M AT A MEETING IN ANOTHER TIME ZONE, HOW WILL EMMA NOTIFICATIONS COME THROUGH?
If your device is set to update when a new time zone is entered, your notifications will be changed to show on the alerts the time zone you are in automatically.
IF I DON'T HAVE A SMART PHONE, CAN I STILL BENEFIT FROM EMMA?
Yes, if you provide your cell phone / mobile number to your administrator you can still receive EMMA alerts via SMS text message, if your EMMA account specs include texting.
WHAT IF I DON'T WANT TO USE THE EMMA MOBILE APP? HOW CAN I BE REACHED?
Even if you do not want to download the EMMA app, providing your cell/mobile phone number will allow you to receive text notifications for any urgent alert sent by your EMMA site administrator(s), without you having the EMMA app on your smart phone.
WHAT IF MY PHONE IS SILENCED? WILL I STILL RECEIVE ALERTS?
If your phone's notifications are silenced, you will not receive an audible message without further settings updates. If your phone allows a notification preference setting for individual contacts, you can set EMMA to bypass a silenced phone. If your phone allows this setting override, please input emma_sms@emmaadmin.com to allow notifications even when the phone is on silent mode.
WHAT IS AN EMERGENCY PLAN?
Emergency procedures, maps, and emergency contact phone numbers that are specific to those in your organization. EMMA is a one-stop tool that stores all of this information and makes it easier for EMMA Users and Admins to notify the appropriate parties per the emergency plan.  In addition, EMMA allows EMMA Admins to execute on emergency plans and related proper communication very easily through the use of EMMA's technology.
The use of EMMA is for any situation that requires notification to others of a threat or urgent situation.  In addition, EMMA facilitates communication between you, EMMA site administrators, and/or 911 personnel. EMMA is a tool for both prevention and safety (SOS, 911 embedded call button, etc.) of users before during or after urgent situations.  Please use EMMA as instructed by your EMMA site administrators. In general, 'off shelf' EMMA accounts and subscriptions can be used if there is a fire, lockdown or lockout, suspicious activity, medical emergency, inclement weather, anonymous reporting or bullying reports, and urgent 'see something- say something' threats or events.
iPhone
On an iPhone you can download EMMA by typing "E.M.M.A." in the app store search bar.
iOS: App Store > E.M.M.A. >
Get
Or, scan the QR code below on your iPhone.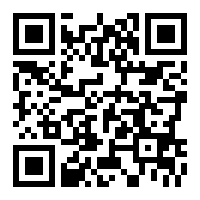 Android
On an Android you can download EMMA by typing "EMMA" in the app store search bar.
Android: Google Play > EMMA >
Install
Or, scan the QR code below on your Android device.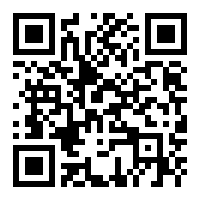 ARE NOTIFICATIONS IN TEXT/SMS MESSAGES OR PUSH NOTIFICATIONS? WHAT'S THE DIFFERENCE?
EMMA is built to facilitate communication and notifications and will always push notify.  EMMA accounts can have text messaging and email messaging also turned on and redundantly or alternatively sent.  Push notifications appear on your smartphone or PC/connected device just seconds after they are sent. This surpasses text messaging as the fastest form of communication which during any mass emergency event can stack on cell towers delaying messages and responses.
EMMA provides for effective modern-day notification, 2-way communication, and emergency management for counties, towns/municipalities, colleges, school districts, large employers and workplaces, hospitality facilities and destinations, hospitals, security companies, and any organization that has many people or attendees on one or multiple premises that needs to manage alerts or notifications and communication to those persons at any time. It allows for effective communication without cell tower connection or data delays caused by the wireless emergency alert notification system during mass disaster/mass use events.  EMMA works on any connected device via cell data, network connection, or WIFI, hotspot or emergency mobile ad hoc network (WANET or MANET) or mesh network connection. In addition, it allows management via a dashboard EMMA Admin to improve the communication and data flow during the first many minutes of a threat or incident.  Thus, EMMA is unique in that it allows new technology to overcome delays in communication and improve self-sufficiency to prevent or more quickly shut down threats and emergencies and improve outcomes.
CAN I BE TRACKED USING EMMA?
No.  EMMA only reports any user's location at a point in time and this location data is encrypted but can be read by Admins on your EMMA account or 911 users integrated with EMMA accounts, if desired.  Location data is very helpful for emergency management and improving response times.
IS MY DATA SAFE? WHAT PRECAUTIONS ARE TAKEN BY THINK SAFE TO PROTECT MY INFORMATION?
Yes, data protection, encryption, and backup systems are in place.  Amazon Web Services (AWS) servers for EMMA are mirrored servers are in many locations.  Personal information (PI) in EMMA is limited but encrypted/unreadable due to standard industry best practices followed by Think Safe.
DOES EMMA HAVE AUDIBLE ALERTS DURING ACTIVE SHOOTER/VIOLENCE EVENTS?
The icon active shooter allows for no audible alert during active violence events where it is important to stay quiet and run, hide or fight.  Phone vibration mode will take over and notifications will appear on PC/other devices without an audible warning.
WHAT TECHNOLOGY DO I NEED TO USE EMMA?
The only technology you need is the capability to access the internet or be connected to a network or hotspot/WIFI/cell phone data in order to allow the EMMA notifications to work.
HOW DO I CHANGE MY MAP VIEW FROM STANDARD TO SATELLITE OR HYBRID IN MY EMMA APP?
EMMA uses Google and Apple maps.  To change the setting for type of map, select "Settings" from the "3-Line Menu Icon" in the top left > Select "Standard" or "Satellite" or "Hybrid".
WHERE IS MY ACTIVATION EMAIL TO LOGIN TO EMMA ONCE I HAVE IT DOWNLOADED?
Activation emails should be found in your inbox of your email. If they are not located in your inbox, please be sure to check your junk/spam folder. Your EMMA administrator will send out activation emails from the EMMA admin portal.
CAN SOMEONE ACCIDENTLY PRESS AN EMERGENCY NOTIFICATION WITHIN EMMA?
No need to worry. EMMA has built-in user interface tools to prevent and decrease accidental EMMA use.  EMMA has a password feature and a PIN feature (2-step) to prevent accidental emergency notification triggers. Simply do not share your password and PIN.  In the event of accidental use, it is easy for your EMMA Admin to shut down the EMMA notification in the rare event this would somehow occur.
SMARTPHONE OR MOBILE DEVICE
Once you have downloaded EMMA, type in your username and password > Select "Log In".  You may also select "Remember me" to allow future use of EMMA to be instant without any data entry of your username and password.
PC, LAPTOP OR CHROMEBOOK DEVICE
You may log in to www.emmaadmin.com even if you are a non-Admin to get normal EMMA user access and notifications.  Type in your username and password > Select "Log In".  You may also select "Remember me" to allow future use of EMMA to be instant without any data entry of your username and password.  Some EMMA accounts have an automated login process, contact us at emma@think-safe.com for more details on this feature.
WHY CAN'T I RECEIVE NOTIFICATIONS FROM EMMA?
Please make sure you have the most recent updated version of the EMMA App downloaded, notifications allowed, and your location services for EMMA turned on. For android devices go to google play and for iOS devices go to the app store to check for new version releases. Please make sure locations are turned on and allowed on your device. If these permissions are allowed, please get in contact with your site administrator for EMMA to be sure you are in the correct group.
HOW DO I CHANGE MY PASSWORD?
EMMA APP
In your EMMA mobile app: Press the "3-Line Menu Icon" on top left corner and Select "Profile" > Select "Edit" at bottom of screen > Type in your current password > "Submit" > Type in new password and select "Submit".
EMMA ON PC, LAPTOP OR CHROMEBOOK
On www.emmaadmin.com home screen > Select your User Name on the top right corner and Select "Profile" > Type in your current password > "Submit" > Select the "3-Line Menu Icon" in right corner of Profile window > Select "Edit User" > Type new password in new password and confirm password fields > Select "Save" in top right of Profile window.
HOW DO I UPDATE THE EMMA APP? WHEN DO I NEED TO UPDATE?
You will need to update the mobile application if your mobile device is not setup to automatically update apps when new releases are available in the app store.  For Android devices go to Google Play and for iOS devices go to the App Store to manually get the update to the app when there are new version releases if you do not allow automated updates to apps.