If you want to know more about us, you're in the right place. Read more to learn how we managed to grow our business so fast.
Think Safe, Inc is a manufacturer, developer and leading integrator in the first aid industry that remains committed to setting new standards for comprehensive emergency readiness and response. At Think Safe we have been innovating with the end user in mind every step of the way. Our goal remains of simplifying emergency programs to a point where accuracy is ensured, equipment is easily maintained, lives are saved and costs are reduced.
Think Safe technology includes innovative patented products such as the Emergency Instruction Device (EID) and Self-contained Emergency Treatment (SET) Systems. Think Safe is also a software developer for first aid technology, with over 20 software programs developed to improve access to training or treatment instructions and ensure proper first aid or emergency equipment upkeep.
Think Safe also recently developed the patented EMMA (Emergency Management Mobile App) application to solve critical communication problems that existed in the continuum of care before the arrival of 911 dispatched professional rescuers. Think Safe provides bulk pricing synergy advantages over traditional AED or emergency equipment dealers due to our wholesaler arrangement on all brands/makes/models of Automated External Defibrillators (AEDs), evacuation systems or other critical emergency equipment.
Think Safe is also an established training center and operates the First Voice Training Network infrastructure that has over 500 instructors in the United States plus other countries. Think Safe has AED program management solutions, medical oversight services, CPR/First Aid/Safety-related training (online, blended or in-person) services and total emergency prevention, treatment or servicing solutions that are available a la carte or integrated to meet the client's goals and needs.
Think Safe and our innovative First Voice products and services allow first aid, AED and overall emergency response programs that improve skills, reduce risks and costs.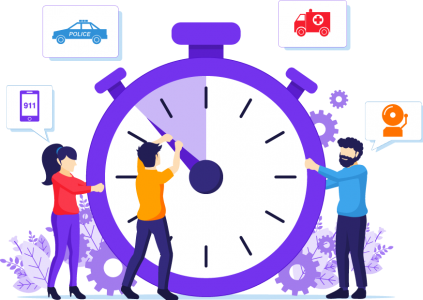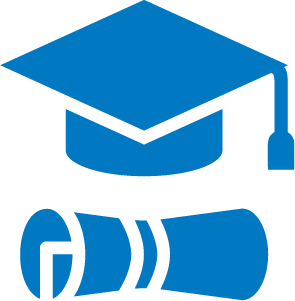 Improve Skills
Think Safe's Emergency Instruction Device (EID) and Self-contained Emergency Treatment (SET) Systems are the product innovations of Think Safe. These product innovations are patented and bring technology to the first aid industry. With the simple press of a button, instant detailed American Heart Association/ECC/ILCOR approved instructions on what to do are immediately heard and seen by the responder or lay rescuers providing care. But we did not stop program improvements and skills improvements by just bringing our innovations to market. Additionally, our First Voice products and our First Voice Training (www.firstvoicetraining.com) options (online, blended, in-person, in-house) give rescuers and responder teams the capability to refresh on skills anytime and improve access to information and training.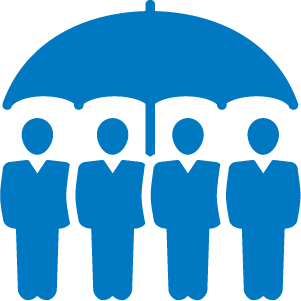 Reduce Risk
Think Safe's First Voice products and services offer more than standard first aid programs and traditional ANSI unitized first aid kits. First Voice products are designed with easy-to use organized supplies that are ready to protect the responder and treat the victim, according to updated science and OSHA compliance standards. Restocking is simplified through the use of First Voice pre-packaged supply modules and our systems are all designed with easy "ready to run" status viewing designs plus are easy to restock or refill. SET Systems come in ergonomic backpack, EMS jump bag (roll-out), and rugged Pelican lifetime guaranteed dustproof and waterproof hard case configurations to fit your storage and response environmental needs. In addition, all SET Systems can accommodate an Automated External Defibrillator (AED) which improves care and response times during life threatening emergencies. But, Think Safe does not stop at products. Think Safe also provides custom developed software (firstvoicemanager.com and our First Voice Apps named EMMA, AED Notify, and HeartSafe) and other services that ensure maintenance and upkeep of the total program and reduce risk of legal liability.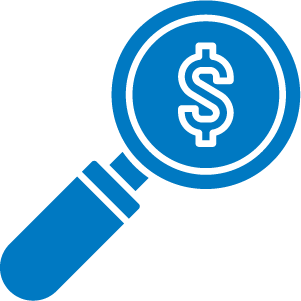 Reduce Cost
Think Safe has case studies that show the client pays for the First Voice product and service investment in just one year or less. Think Safe products and services are well worth the small up-front investment. Better response means decreased worker's compensation insurance, lost time at work, replacement laborer costs and disability costs. Think Safe takes mandated training to a new level by pairing it with our proven technology for any responder team, first aid rescuer or employee use. Yet, the costs of the program are proven to decrease and the products and services are paid for through other program savings. A client recovers the investment made in under one year on average when coupled with a integrated transition to online, in-house or blended training methods. Ask for your case study to see how other companies have saved money every year, even during the initial year of implementation.
UNIQUE COMPREHENSIVE PROGRAM APPROACH
EMMA Developed by Think Safe
Technology Solving First Aid, Emergency Preparedness And Response, And Safety Program Long-Standing Problems​

Think Safe's EMMA technology solves emergency communication and asset/logistics transparency issues for threats and emergency events via mass notification alerts, two-way communications plus emergency plan execution and management tools. EMMA is a finishing touch to Think Safe's comprehensive best practice program approach, which is leading the way for innovation in the marketplace that truly solves life threatening problems. Think Safe's EMMA helps small, medium, and large school districts, communities, businesses and even families become competent at identifying and addressing emergency response needs and communicating in more effective ways, especially during times of crisis. Our unique approach in the market checks all of the boxes in a way our competitors do not — going beyond emergency response and crisis management planning or communications — by offering products, software, services and training that completely integrate and include community and 911 assets as well as private assets into the solution but overcome limitations of 911 systems. Think Safe's EMMA and our other affordable software, products, training and service solutions offer a full suite of components that have you covered from A to Z and give you the ability to efficiently build out the best-suited program. Our program approach allows singular ala carte EMMA implementation as a final solution to a client's existing program communication barriers but offers value-added best practice planning and actionable improvement in the areas of prevention, preparedness, threat/emergency response and review.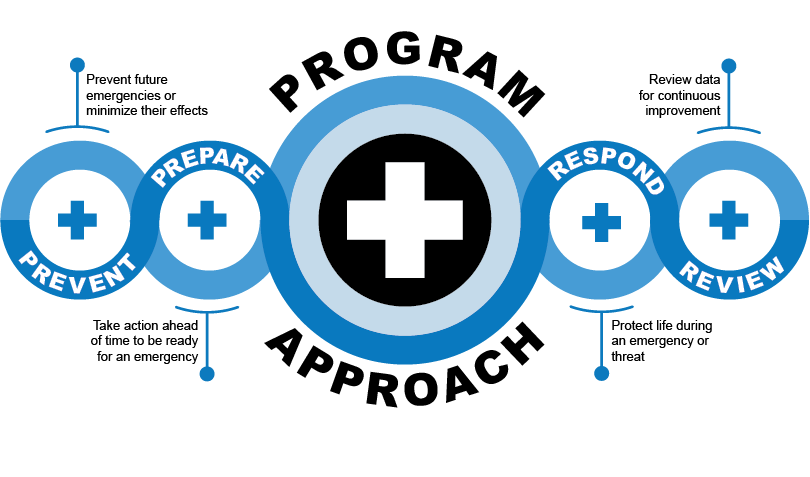 Our company is a collective of amazing people striving to make minutes matter in first aid and emergency management.
Retrac, Inc. dba Think Safe, Inc. was started in 2000 to enhance technology solutions for the emergency response & first aid industry. The Think Safe flagship patented product (Original Patent 8,647,123 B1) was brought to market under the First Voice® and Rescue Mate brand names.
The idea for this technology concept was conceived by a trauma flight nurse, and the company is backed by licensed healthcare professionals with cumulatively hundreds of years of experience in lifesaving rescue emergency response and training. Think Safe is a consultative "integrator" of product, services and technology solutions that fit the current and evolving emergency preparedness and/or emergency prevention needs of our client base.
Think Safe is the trademark owner of the First Voice® product line and brand name. Think Safe provides proprietary software, hardware, and specialized services, including customized software development for our core client group. We specialize in structured software development programming solutions with emergency response, AED, safety, and first aid focus by offering innovative, yet established and proven technology tools and software. The software programming and development staff for our technology solutions are an in-house team at Think Safe's headquarters in Cedar Rapids, Iowa.
Think Safe is a women-owned business. We are proud of Think Safe's nomination for a 2014 Star award by Delta Airlines. Nominations were based upon being a Supplier Diversity client and a Certified Small Business that delivered: cost reduction & savings, quality & reliability, innovation, on-time delivery, community involvement, and above-average customer relationships. Think Safe has an established foundation with an award-winning history and very satisfied clients.
Think Safe has created an operating infrastructure with proprietary content and intellectual property (IP) that focuses on developing strategic partners and various established distribution channels. Think Safe primarily sells its products, software and services through dealer distribution channels and its national accounts division. We offer white label or private label hardware, services and software solutions and provide products and services to organizations all across the United States and globally.
Think Safe, Inc. has innovated and serviced the First Aid & Automated External Defibrillator (AED) industry since inception. Think Safe is the owner of the proprietary, patented First Voice® and Rescue Mate product line divisions and continues to bring new technology to the industry on a consistent basis. Think Safe is an established manufacturer and first aid integrator having won industry awards including a SAXCIES Best New Safety Product Award for our patented comprehensive First Voice® Self-contained Emergency Treatment (SET) Responder Kit System and patented Emergency Instruction Device (EID). Think Safe also developed the patent-protected EMMA (Emergency Management Mobile App) application to solve critical communication problems that existed in the continuum of care before the arrival of 911 dispatched professional rescuers.
Think Safe is setting new standards in AED deployments, Program Management, and First Aid/CPR/AED training by integrating technology into these programs to improve both ongoing client maintenance and user knowledge retention. Our cloud-based Compliance Management System (CMS) and Learning Management System (LMS) solutions offer comprehensive Enterprise reporting through a custom built Customer Relationship Management (CRM) system that is ideal for training centers, instructors, and equipment dealers. Our mobile proprietary applications are leading technology innovation emphasized by the American Heart Association (AHA) / Emergency Cardiovascular Care (ECC) Committee and are fully compliant with AHA/ECC guidelines.
Think Safe facilitates and oversees the management of AED programs, emergency preparedness, emergency response and first aid programs through our software, services and products. Think Safe management team members and employees sit on various industry committees and guidelines review committees and are presenters or guest speakers at events across the nation. Our team has a vast technical knowledge of the first aid and defibrillator marketplace due to the tens of thousands of existing relationships we have developed and nurtured. We consult with clients and are technical experts in emergency readiness and First Aid, AEDs, and medical and environmental emergency response programs; we ensure that organizations are compliant with local, state and federal regulatory requirements.
Think Safe complies with national and international CPR and First Aid Science guidelines and is AHA/Red Cross protocol compliant. As a national training center, we have an extensive First Voice® Training network that extends across the globe. Technology solutions developed by Think Safe include the First Voice® Training Center Management (TCM) system that integrates with the CMS, CRM, and LMS cloud-based solutions used by First Voice® dealers and trainers. In addition, the equipment manufactured and developed by Think Safe complies with AHA cognitive feedback recommendations that improve the quality of CPR and first aid. All equipment is compliant with OSHA/ANSI guidelines and all training and services are compliant with OSHA or Joint Commission of Accredited Healthcare Organizations (JCAHO) or other state and industry regulatory bodies.